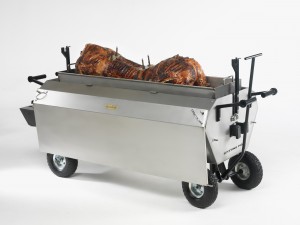 Make the most of your hog roaster by ensuring you purchase or hire our exceptional hog roast kit. This will allow you the maximum capacity when it comes to perform hog roasts as part of your events catering. This kit can be used to cook a 70kg hog plus up to 80kg worth of pork cuts. You can easily feed well-over 300 mouths, making the hog roast kit a must buy for large scale events like big weddings, charity events or festivals!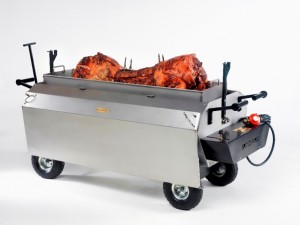 As with all our machines and supplementary hog roasting accessories, the hog roast kit was designed by professional caters with experience in hog roasting. It has been made with ease of use at the forefront of its construction, it's straightforward to use by even the most novice chef!
The hog roast kit uses two thermostatic control burners to guarantee complete control over your cooking temperatures. You can adjust as needed for most tender meat and crunchiest crackling.
With over 50 years in hog roasting, we are extremely well respected in the catering field. Get in touch today to find out more about hiring or buying a hog roast machine in London now. We are always happy to help.